The solution for
translate and digitize

your menu.

QrCode that translates, explain, and illustrate your menu !

Try it for free for 30 days commitment free !
The advantages of our solution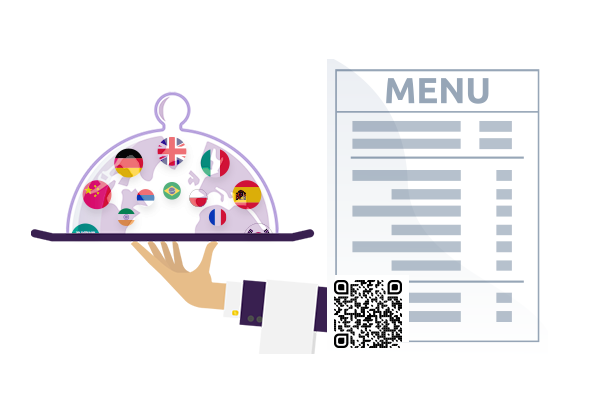 Finally a faithful translation of your menu !
Translating your menu in over 20 languages has never been that easy !
Our database is made for restaurants business and is validated by certified professional translators.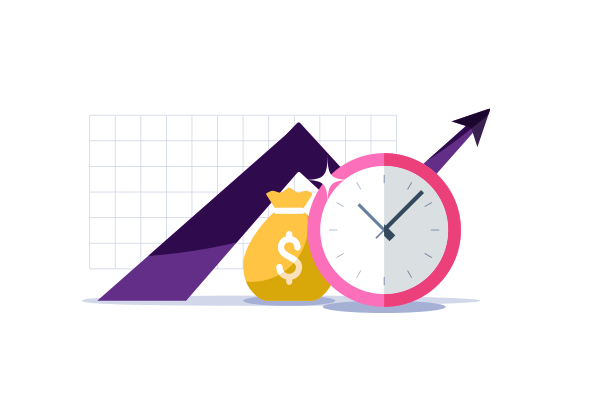 Boost your sales and your revenue !
Don't we eat first
with our eyes ?"
Highlight your dishes with beautiful pictures to catch new clients and increase your side sales
(desserts, cocktails, digestive ...)
Your customers no longer wait for the menu, it available anytime on their devices by scanning your QrCode.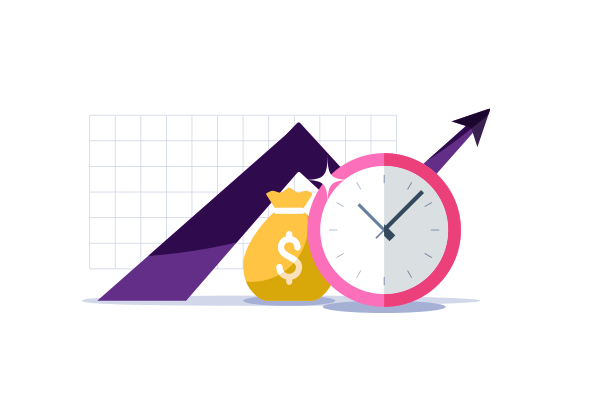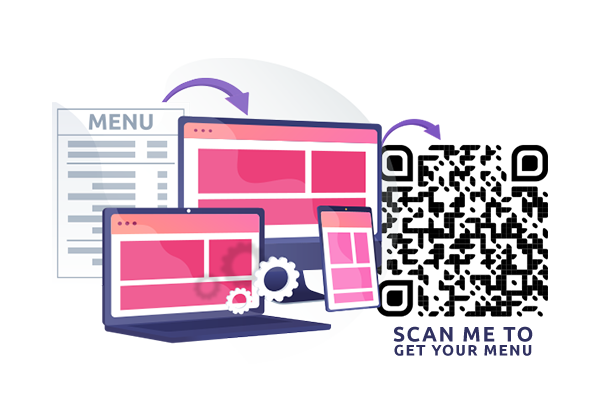 Change your menu as you want in 1 click !
Updating your restaurant menu is so easy !
(add/delete dishes, picture, slogan,
fonts, colors, logo ...)
Do it simply from any devices !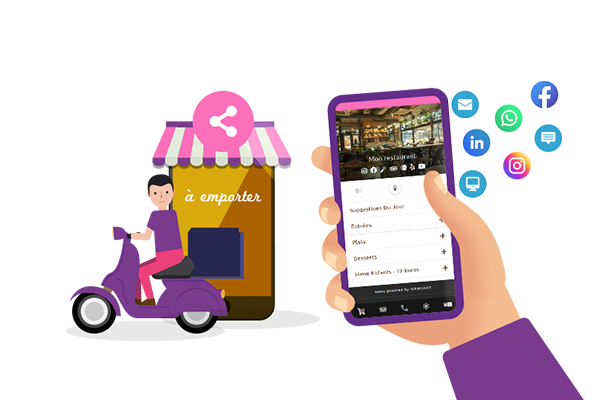 Your menu updated on all your social media !
Use the link on any mean of communication (Website, Google My Business, Facebook, Instagram, TripAdvisor, Yelp, SMS, Mail, WhatsApp Telegram, Signal ...)
and handle any change from your WhatisEAT account.
"Perfect for delivery/pickup order, your link never changes, your menu does !"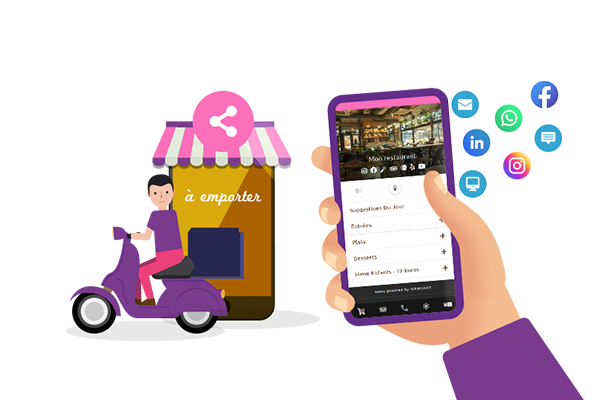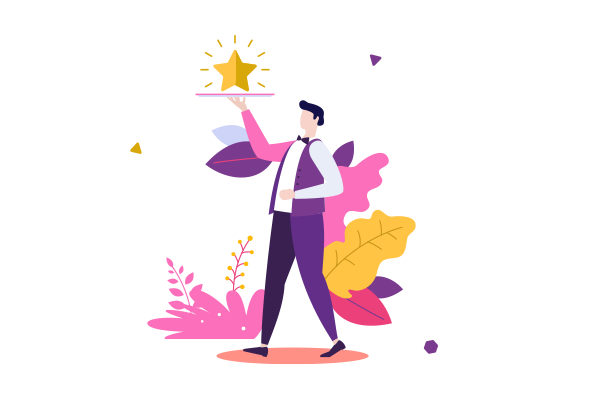 Optimize your services without changing your organization
The WhatisEAT dynamic menu is detailed : prices, pictures, allergens, ingredients ...
your customers are informed no matter their languages !
Increase your efficiency and quality and keep a good relationship with your customers.
Note : you can also suggest food / wine pairings from your digital menu.
How does it work ...
Create your menu online
or send it to us by email*
* our team will take care of everything, for any subscription to the ASSISTANCE pack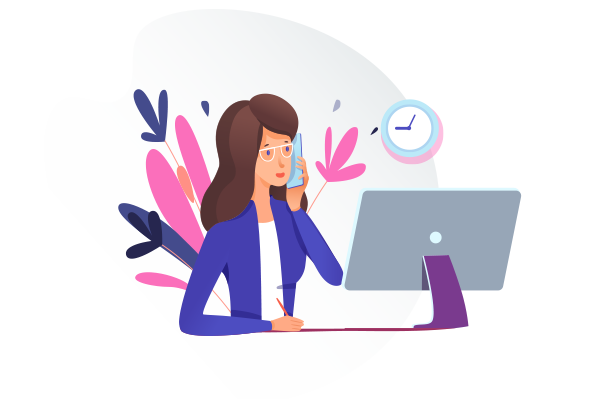 Receive your QrCode
and stick it anywhere you like.
(printed menu, tables, business cards, etc.)
click on image below to see an example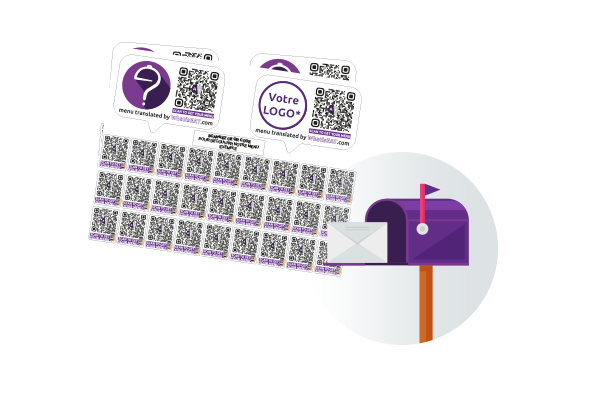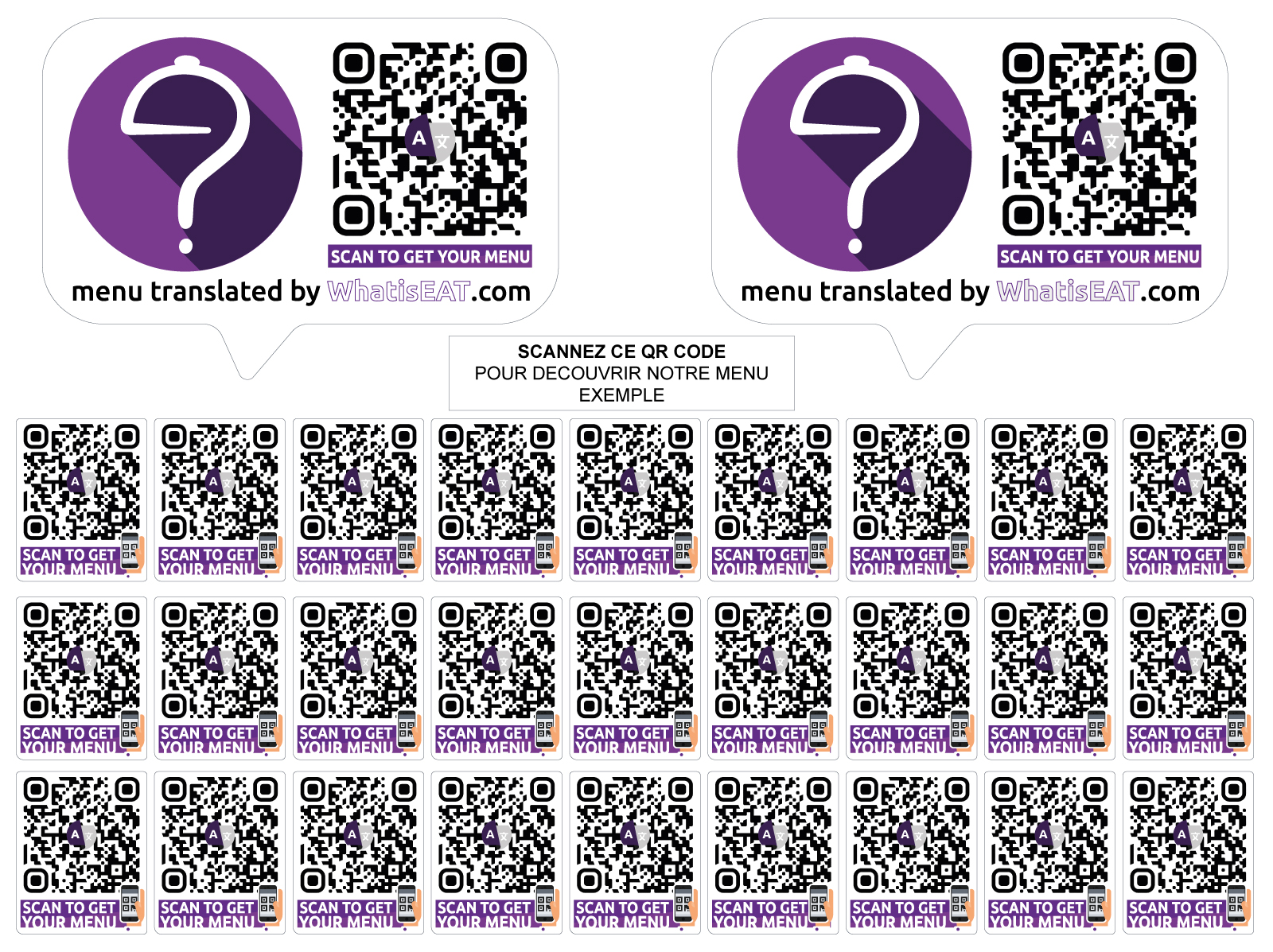 Over than 3 millions unique visitors show a WhatisEAT menu !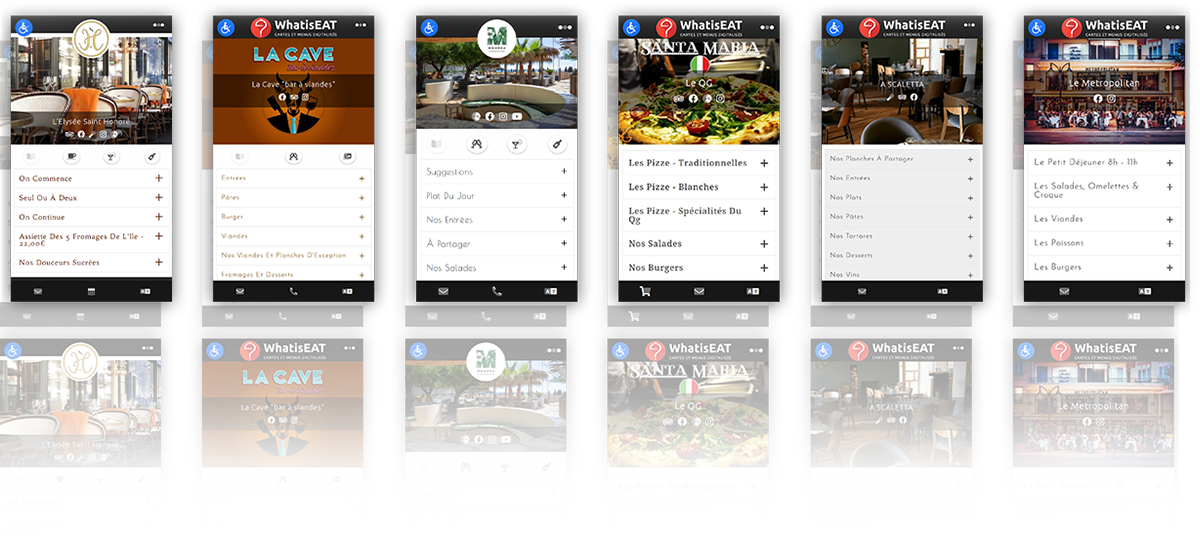 The quick and easy QrCode menu approved by restaurant owners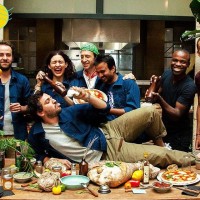 Christophe Poligani
WhatisEAT allows our menu to be dynamic, flexible, illustrated, shareable and translated into multiple languages ... What else !?
Gustu - La Rotonde Stalingrad – Paris 19ème
---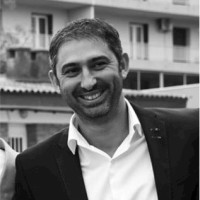 Philippe Garcia
WhatisEAT is very popular, especially the multilingual aspect of the menu, to the delight of our foreign customers.
Le Libertea – : NICE
---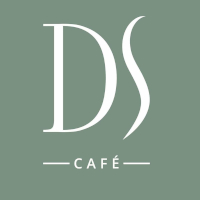 Priscilla Barville
We tested WhatisEAT in spring 2019 on our Beaugrenelle site before duplicating the solution for all of the group's restaurants.
Groupe DS Café
---
Frequently Asked Questions